Bernadette Virtual Assistant Services specializes in project management, WordPress customization and troubleshooting, and business branding designs.
A professional with a strong record of academic and hand-on work performance. Knowledgeable in project management tools, processes and techniques. An exemplary problem-solving skills; able to identify problems and implement corrective processes.
WORDPRESS CUSTOMIZATION & TROUBLESHOOTING
VA Bernadette Training Program
Eco + Nomos
BN Celebration Online Shop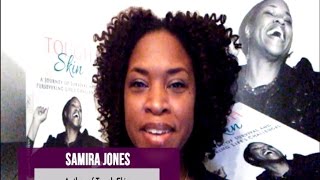 Video Editing
Virtual Assistant Services
Furniture Magazine
Blogs
JM Construction
Misc
Grace Dimailig - Financial Advisor
Eco + Nomos

Grace Dimailig - Financial Advisor

Visit www.GraceDimailig.com
Thank you so much, I cant tell you how much I appreciate the amazing work you do for us!
Our client loved the logo! Thank you, great work!
"I'm checking your work now... Wow... you've done a lot in a short amount of time. Good job!"
Bernadette Noderama has been my virtual assistant for almost one year. Her work is of the highest quality, always on time. Bernadette is an absolute pleasure to work with, and possesses the highest level of integrity and work ethic. Would not hesitate to recommend her to anyone looking for a competent and reliable VA. -Brigitte Benge
Hi Bernadette After our conversion, I realised that I really want you to work on my business rather than anyone else as I trust your work and your work ethic.
"Thank you Bernadette for completing this so quickly."
"You rock! Thank yo!"
"Thank you for getting this done with such short notice. You are amazing!!!"
"YOU ROCK! I love this tracker. That's great stuff."
"whenever you see aspects of our business that are 'messy' please add them as a task for yourself to put into order (you're really good at that)..and then you can communicate in your daily plans what you're doing in the communication section and let me know that you identified an area  that needs fixing/optimizing and what that area is.. Thanks heaps Bernadette"
Where are you located and what is your office hours?
I am originally from Philippines (GMT +8) and I'm currently located at Colombia (GMT -5).
I am open to work your normal office hours, just let me know.
What happens after I sign up?
I will contact you within 12 hours after you sign up. Normally you can start sending your work right away.
How do I keep track my hours?
You will sent a task report on a daily basis at the end of the shift with the name of the project that you have assigned, time taken to complete each project, status of the project whether its completed or pending, the reason for that.
Does my hour roll over to the next month if I don't use them completely?
What happens if I go over my allotted hours?
This is applicable to prepaid and postpaid plan. You can buy additional bundle of 35 hours.
I have other friends interested in this, can I share my membership with them?
Prepaid and retainer plans allows multiple users to be set up.
Postpaid plan is billed every fortnight through PayPal.
Prepaid plan is one-time charge and you can renew anytime.
Retainer plan will be automatically renewed on monthly basis starting from the date you signed up. I will bill the monthly subscription fee to the credit card or PayPal you provided to me during registration and your membership will automatically renew for following months without priori notice, unless you cancel your membership. You must cancel your membership before it renews for the next month's fees.
What if my payment is overdue?
(This is applicable in postpaid plan) I will invoice you on 15th and 30th of the month and has 7 days allowance for you to pay without penalty charge of 10%.
There are no contracts and you can upgrade, downgrade or cancel your service any time before the next billing cycle. Just send me an email to noderamabernadette@gmail.com
What is your refund policy?
I try to make sure that every client is satisfied as possible. However once a membership fee is processed I will be unable to grant refunds. If you plan on discontinuing membership you can cancel before the next cycle begins.